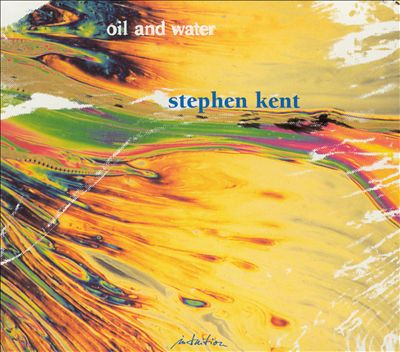 10 tracce Total Time: 58 min
La famosa pulizia del suono di Kent apre questo suo lavoro del 2002; inizialmente olio: solo didge, suoni sparsi, gorgheggi, armonici traballanti, voci risuonanti e assenza di ritmo.
Improvvisamente Acqua: ritmo, batteria, basso e chitarra. I primi due brani (Oil, Water)
dipingono e introducono cosa si ascolterà.
Il termine più appropriato per descrivere questo disco è world-music dove Kent utilizza diversi strumenti e si serve della collaborazione di numerosi ospiti per inserire il didgeridoo in diversi scenari che ricordano atmosfere orientali (didge e flauto in Thel Kupa), profumi africani (Ouled Sergo, Valley of the Winds) grazie all'utilizzo del cello-sintir o del djembe, melodie irlandesi (Edge of three).
Improvvisamente Lookout, un solo dove l'artista esegue ritmi e frasi accattivanti e dalle sonorità perfettamente pulite. Upstreaming ricorda qualcosa di provenienza araba; mentre il brano che chiude il cd, Elders Lament, è uno splendido solo di cornamusa scozzese accompagnato da un flebile lamento di didgeridoo.
Kent, come gli si addice, sforna un lavoro ben confezionato e curatissimo nei suoni, che pur parlando svariate lingue, riesce ad amalgamare bene, cose diverse con estrema facilità.
Ilario Vannucchi